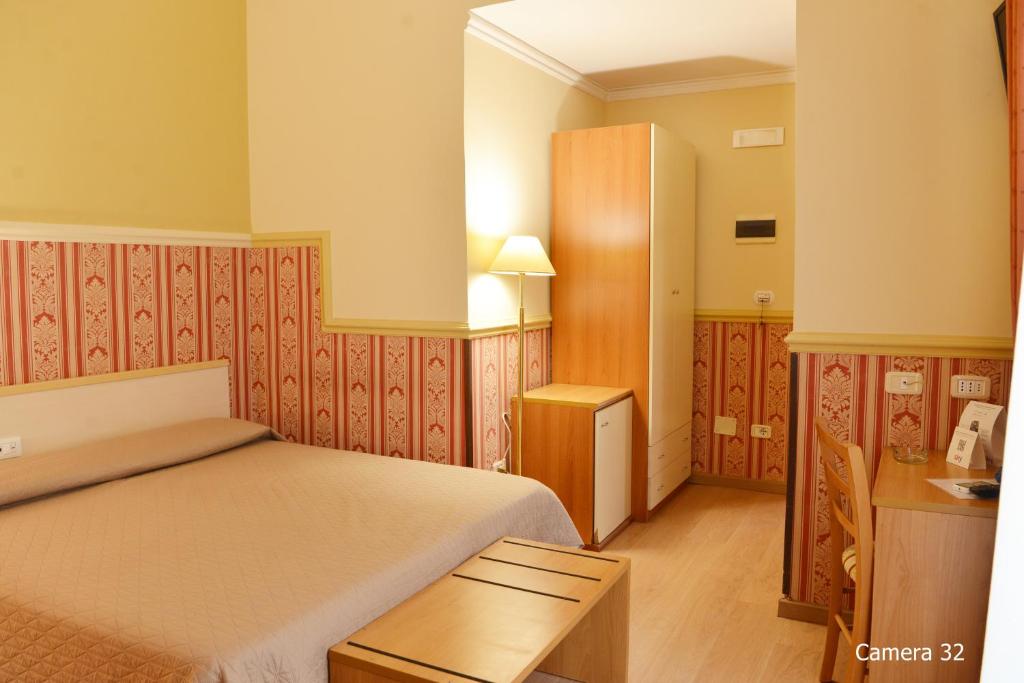 Double or Twin Room with Balcony
Welcome to our guest house with a spectacular view of via Etnea in Catania!
Are you ready for an unforgettable experience in the splendid city of Catania? Our guest house offers a double room with balcony that will amaze you with a unique panoramic view: the imposing volcano Etna in the background and the enchanting view of via Etnea, the main street of the city. But that is not all! You will also have the opportunity to enjoy the view of the procession of Sant'Agata, one of the most important and engaging religious festivities in Catania.
Chamber Features:
Our double room with balcony is designed to offer you maximum comfort during your stay. Its features include:
Private Balcony: The private balcony is the jewel of this room. From here, you can admire the majesty of Etna that stands out on the horizon, with its imposing profile that changes color during the different hours of the day.
View of Via Etnea: The room overlooks the famous Via Etnea, the beating heart of the city. This street, with its shops, cafés and restaurants, will offer you a unique atmosphere during your stay.
Corteo di Sant'Agata: If you are lucky enough to stay during the period of the procession of Sant'Agata, you will be privileged spectators of one of the most exciting events in the city. You will be able to closely watch the procession, the lights, and the celebrations in honor of the patron saint of Catania.
Comfort and Services: In addition to the breathtaking view, the room offers all the necessary comforts for a pleasant stay. You will find a comfortable double bed, air conditioning, free Wi-Fi connection, TV, private bathroom with shower, hairdryer and courtesy set.
Explore Catania:
Our strategic position will allow you to easily discover all the wonders of Catania. You can immerse yourself in the lively atmosphere of via Etnea, explore the historic Pescheria market, visit historic monuments such as the Cathedral of Sant'Agata and the Roman Theater, and savor the delicacies of Sicilian cuisine in the local restaurants and trattorias.
Book Now:
Don't miss the opportunity to experience an unforgettable holiday in Catania with a breathtaking view! Book now our double room with balcony and enjoy a spectacular view of Mount Etna, the Via Etnea and the procession of Sant'Agata. We are waiting for you to make you feel at home and offer you a unique experience in the heart of Catania. Do not hesitate to contact us for any information or special request. We look forward to seeing you to make your stay unforgettable!